Our most experienced team member and managing partner is Thomas Poulsen. He has gained a lot of knowledge during his working life and has expertise in the areas of strategic management, mergers and acquisitions and market intelligence.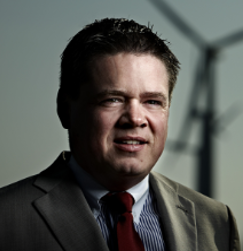 Thomas Poulsen, Phd, MBA

---
Managing Partner
Education: MBA, PhD (Logistics in Offshore Wind)
Industry Expertise: Retail, Automotive, Chemicals, Manufacturing, Renewable Energy, Transportation, Shipping, Logistics
Focus: Strategic Management Advisory, Mergers & Acquisitions, Market Intelligence
Mr. Poulsen is a seasoned professional who has specialized in crafting strategy coupled with generating both tactical organic and strategic M&A driven growth for companies and organizations, mainly based on his experience in the shipping, transport, logistics, and supply chain industry. During his 25+ years in the business, Mr. Poulsen has lived in 8 countries; namely his native Denmark, Indonesia (Jakarta), People's Republic of China (Shanghai), Singapore, Hong Kong (before hand-over to PRC), USA (New Jersey, California, and Florida), UK (London), and the U.A.E. (Dubai).